XSLT is a language for transforming XML. I came to hate XSLT long ago, at the tail end of a fading honeymoon period in which I dwelt in the empty promises of XML.
Somebody came up with a way to plot the Mandelbrot Set using only an XML file combined with a particularly evil XSLT file. This is a disturbing, evil way to go about drawing fractals. Please don't do this.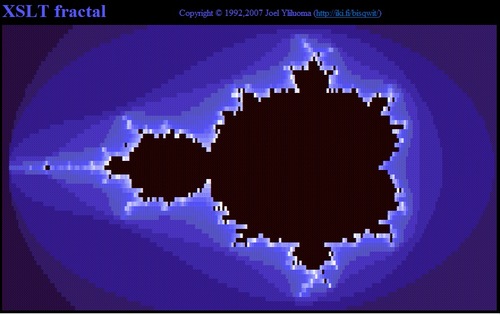 It really works. Click here to try it. Your browser will thank you for the pointless exercise.
(previously, and previously)