Here are some interesting tidbits of evolutionary computing to honor Darwin's birthday yesterday:
Evolution of Mona Lisa
Roger Alsing's idea is to start with a random pile of polygons. Random mutations are applied to the polygons. The result is compared to the Mona Lisa source image, and mutations resulting in improvements are kept. Over many generations, the evolved image begins to resemble the Mona Lisa.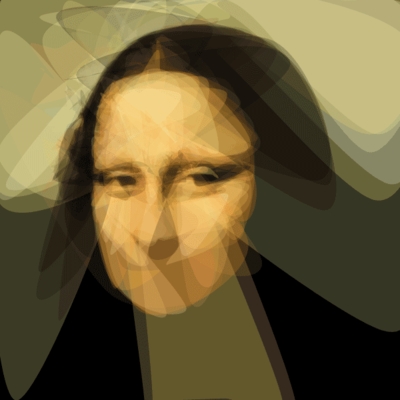 This particular application of genetic algorithms is very popular. See what many other people have tried.
Evolectronica
This site evolves music by generating loops randomly from sounds and effects. Listeners to the site's audio streams rank the results, and the genetic algorithm creates "baby loops" for the listeners to rank.
CSS Evolve
This site shows you variations of a web site's cascading style sheets. You pick the best results, and their genetic algorithm breeds them to create new styles for the web site.