Dave Alger and I were standing outside of the General Dynamics building last week, shooting the breeze, watching cars pull up to the front of the building to drop people off. Then, this van pulled up: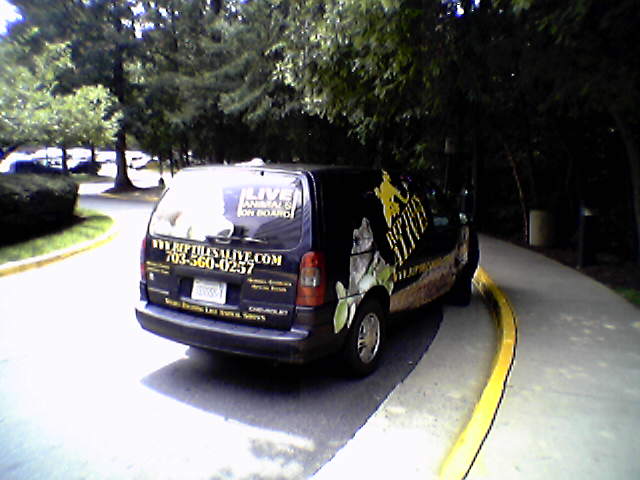 Nothing says "defense conglomerate" more than a van full of live reptiles!
(If you can't make out the URL on the van, it is http://www.reptilesalive.com).